Mediabox is a hub of movies and TV series which will make your boring weekend interesting. It is available for both the platform – TV and mobile. It is free to download and it contains a wide range of new movies and TV series for all generations. You can stream your movies in your preferred language as the app supports 25+ different subtitles.
Mediabox Common Issues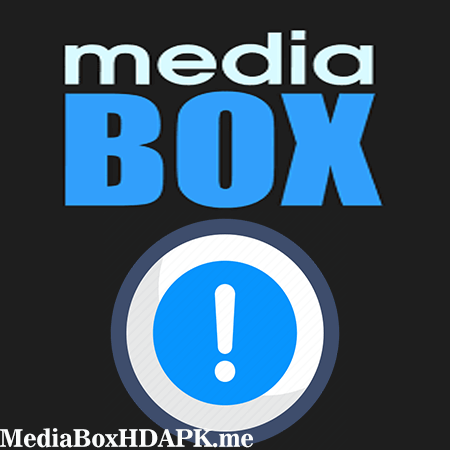 Mediabox HD is a good quality app which has a simple and user-friendly interface. Sometimes there are certain issues which occur and create problems for the users but these technical conflicts are not permanent issues and can be resolved with minimal efforts.
Some of the common issues related to the Mediabox HD as well as their resolution with detailed steps are described below:
Issue -1 "Cannot Play this Video" Error
If you are facing a video playback issue, then it is requested to uninstall 'Google Plus' Updates and Twitter Updates on your device.
Process: – Settings > Apps Manager > Google Plus > Uninstall Updates
Issue – 2 "No Connection Retry" Error
Mediabox is a streaming app and it requires a good connectivity of the internet. But in case if you have a good internet connectivity and still facing this issue then please follow the below steps: –
Uninstall the Mediabox app from your device.
Search MTF installer for Mediabox.
Install it on your device.
Note: Please do not restrict any background data for this app.
Issue -3 "No Stream available" Error
This problem arises when you haven't updated the latest version of the app. So try to update your existing version into the latest one.
But if this doesn't fix the issue then please go for VPN. There are lots of VPNs available like Turbo VPN, Opera VPN, etc. It is allowing you to access country restricted streams.
Issue – 4 "Not Working" Error
In order to resolve the "Not Working" issue on your device, you need to clear app data and cache. Please follow the below mentioned steps to resolve this: –
Open 'Settings' on your device.
Scroll down and look for 'Apps' option.
Tap on 'Mediabox' app icon.
Here, you will find two options to 'Clear Cache' and 'Clear Data'.
Click on both of the options and it will resolve this issue.
Issue – 5 "No Download" Error
These kinds of errors only happen when you didn't give all the permission of your storage to the respective app. If the app doesn't interact with your storage, then it shows 'No Download' error.
Here are the steps to reset the permissions: –
Open 'Settings' on your device.
Try to open the 'Apps Manager'.
Click on 'All Apps' options.
Click on 'Menu'.
Tap on 'Reset App Preference' option.
The Final Say
Mediabox is one of the finest apps in the market with a huge database. But like all other apps it has some issues which can be easily resolved by above mentioned solutions. The developers are trying to fix the issue permanently. To enjoy the services and remove bugs, you just need to update the latest version of your app.